Keynote
Speaking
Leadership and Innovation in STEM Keynote Speaking Highlights
Why a STEM Education? Making STEM the Career of Choice!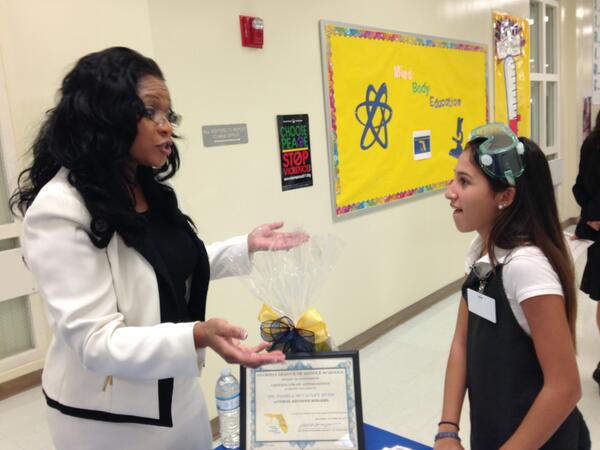 Heralded as an award-winning educator, innovator and engineering role model, Dr. McCauley fires up and empowers students and professionals of all ages to pursue Science, Math, Engineering and Technology educational paths and successful STEM careers. She shares practical advice and guidance on navigating the educational landscape inter-twined with her personal stories of overcoming academic and professional adversity and challenges. She unravels the myths around who "should and could" be an excellent STEM Professional in light of or "in spite of" current personal or disadvantaged situations. Dr. McCauley highlights why STEM careers are a realistic, exciting and lucrative choice and, through data and supporting research, demonstrates why STEM education is critically important to the health of communities, corporations and to national and global economies. "Dr. McCauley, I remember a long time ago when I heard you speak at the NTA Conference I was just in grade school. You would be happy to know that I decided to go with Industrial and Systems Engineering and am currently working on my PhD." – Jessye Bemley Research Assistant – PhD Candidate- at North Carolina A&T State University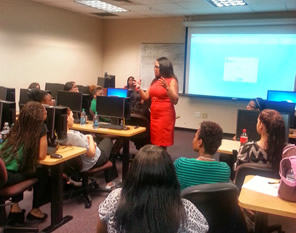 Audiences Respond
"March 2013 the New Zealand Ministry of Women's Affairs was pleased to have Dr. Pamela McCauley Bush speak to us about her experience of adversity and leadership successes in the workforce. Her tips to overcome adversity and become a leader were inspiring and poignant. Dr. Bush was an engaging speaker and gave us all food for thought on both a personal and professional level". -The NZMWA "Dr. McCauley's advice to me has been spot on, her book is fantastic, and I have yet to see a person who attends one of her speaking engagements who doesn't leave with new perspective and enthusiasm for the roles of women in STEM" – Rachel H., PE
From High Winds to High Fashion:The Ergonomics, Biomechanics & Safety Features of Occupational & Manufacturing Environments & Products
Dr. McCauley applies her research expertise, experience and knowledge to provide insightful technology, innovation and engineering focused keynote addresses on relevant topics which include real world applications. She enlightens and inspires her audience through highly relevant topics such as technology and human factors in disaster management response relevant to hurricanes, devastating tornadoes and man-made disasters (i.e. Boston Marathon bombing). She provides in- depth discussion of ergonomics, safety and health in occupational environments, particularly manufacturing environments such as those in developing nations. Her technical topics cover the discussion of ergonomics and biomechanical applications in the design and evaluation of products and equipment from cell phones to automobiles and equipment used by agencies from the Department of Defense to clothing manufacturers.
Dr. McCauley's technical speeches have been received with tremendous enthusiasm and respect by technical audiences for the solid research and technical expertise she provides in each delivery. Her speeches are equally well received by a non-technical audience enlightened to the exciting details behind the technology and possibilities for improvement in everyday products and environments.
---
The Unexpected Storm
How to survive when life hits you (and hits you HARD) with unexpected conditions, disappointments and downright unfair situations in your personal and professional life. Dr. McCauley calls on her personal "life storms" as well as her National Science Foundation funded research in high consequence disasters such as hurricanes, tornadoes and earthquakes to create an enlightening and empowering message in the Unexpected Storm. She shares inspirational stories of survival through natural disasters like hurricane and tornadoes as she intertwines the "survival methods" with those of an individual's response to any life challenge. This inspirational yet intellectual keynote compares the response of an emergency management organization to that of an individual (or family) when facing an unexpected life crisis. The tone of this keynote is powerful, positive and inspiring as she shares that the "mechanics" of survival for a community or individual have common elements in the process to recover and thrive after any unexpected storm.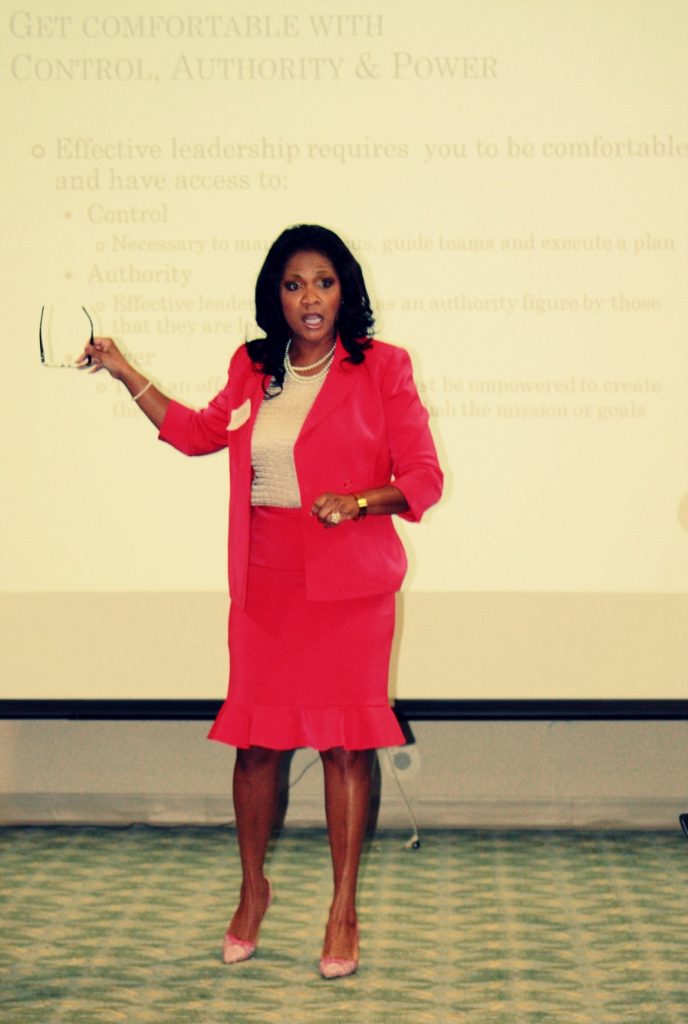 Women in Leadership
Dr. McCauley delivers a passionate address on the criticality of women seeking, accepting and excelling in leadership – today! She inspires and educates participants on leadership and innovation principles and how to make these critically important characteristics both real and attainable. She educates individuals, corporations, universities, institutions and STEM-related organizations on how to "walk the talk," going beyond "leaning in," to begin real change across the board immediately. Her recently published (ELSEVIER Academic Press) Transforming Your STEM Career Through Leadership and Innovation: Inspiration for Strategies for Women is the research-based foundation for this keynote address and a must-have guide for anyone wishing or needing to develop leadership skills. Dr. McCauley includes a series of encouraging, humorous and empowering examples and guidelines designed to support the leader as she develops and excels in a corporation, institution, government, and community.
Innovation Nation
The Critical Impact of Innovation on Individuals, Nations and the Global Society In this insightful keynote address, Dr. McCauley shares the historic impact of innovation, today's innovation opportunities, and research-based successful strategies for individuals and organizations to propel their actions into useful products and services, globally and collaboratively. This topic is appropriate for leadership meetings, technical conferences and non-technical audiences as the delivery and message about the innovation process, opportunities for participation and real world impact is relevant to any group desiring to make a difference.
Do You Realize It's YOUR Future?
Glamour Magazine "Women Making a Difference Award" recipient Dr. McCauley shares empowerment strategies, recognition of talent and abilities and inspiration for teens in this conversational style talk. Topics include resisting bullying, building self-esteem, how to break the cycle of financial dependency, setting goals and practical coping skills for everyday life challenges. This motivational speech draws from Dr. McCauley's personal story; Winners Don't Quit . . . Today They Call Me Doctor as she shares examples of adversity and success, connecting to participants as a woman who has been in the same shoes. Teens come away with a sense of purpose, a clear focus and an "I can do this!" attitude.

Contact Annette Hemphill via email Annette (at) TransformingYourSTEMCareer. Com to request Dr. McCauley as a speaker at your event or to find out more information about Dr. McCauley and how she can assist you or your organization. Subscribe to Dr. Bush's BLOG and join the conversation.