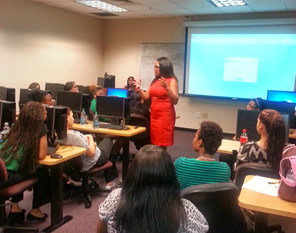 The NZMWA
March 2013 the New Zealand Ministry of Women's Affairs was pleased to have Dr. Pamela McCauley Bush speak to us about her experience of adversity and leadership successes in the workforce. Her tips to overcome adversity and become a leader were inspiring and poignant. Dr. Bush was an engaging speaker and gave us all food for thought on both a personal and professional level.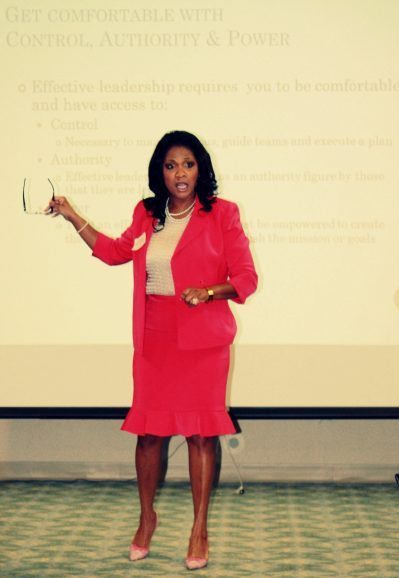 Elena Trout, member of the IPENZ Governing Board and IPENZ Women in Engineering Oversight Body
Dr. McCauley provided positive reinforcement to our programme of encouraging our member organisations and in particular the chief executives to take ownership and to demonstrate leadership and actively support women engineers. Her speech was not only heartfelt but gave us courage in continuing our drive to strive for a gender neutral profession recognising that diversity in ethnicity and gender offers improvement to business performance.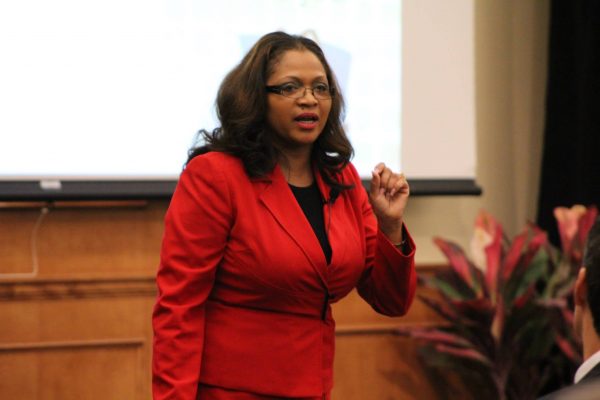 Air Force Institute of Technology Dean for Research
Dr. McCauley's talk to the women's group was very helpful in stimulating discussion about different types of mentoring, how to find necessary/desired support, and strategies for achieving desired work/life outcomes.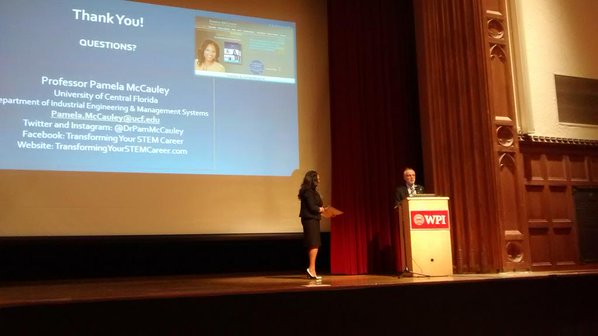 Kyla McMullen ‏(@Dr_Kyla)
@DrPamMcCauley is my new she-ro. I'm trying to be like her when I grow up. Now I just need to start 5 businesses 🙂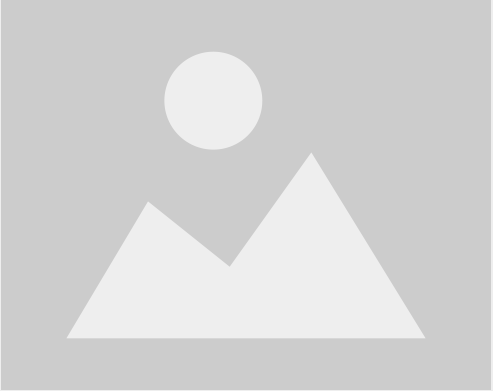 Central Florida STEM Education Council
"Professor McCauley knows how to energize a room!"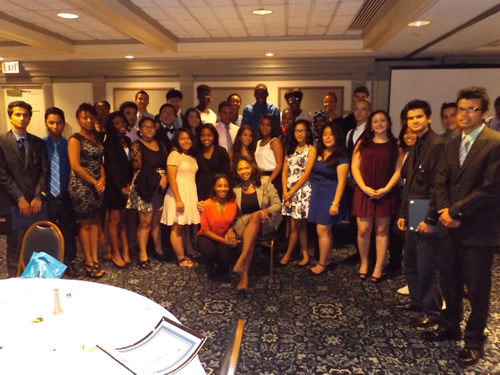 Stormy Stark
"I had the privilege of hearing you give the keynote address at the Upward Bound STEM Academy's award luncheon at Penn State. Your speech was amazing and I know you inspired many of the kids in the room. I was nodding along because my mentors have told me many of the exact same things you were telling these students about finishing one degree and immediately starting another one, and more importantly, when you fall, get right back up and keep going. You were incredibly entertaining and an inspiration to many of us in the room. I'm sorry I could not express that clearly when I met you. Some of my students were crying and it made me cry with them so I was not able to articulate very much at all. You have a gift for speaking and it was an honor to be in your audience."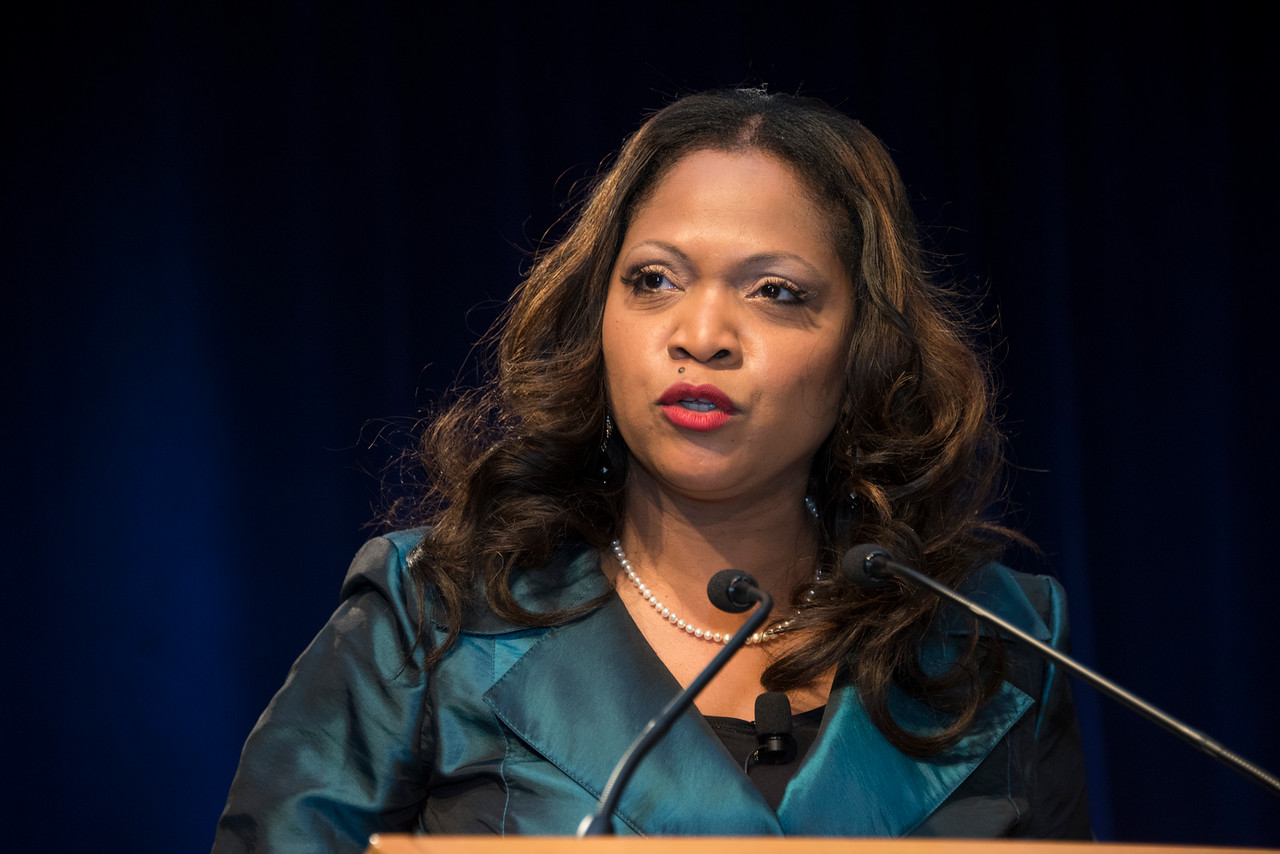 Roman Piszcz
"I attended the Innovative Leadership seminar at Stanford yesterday and I was very impressed with your accomplishments and the way you motivate today's young generation of innovators."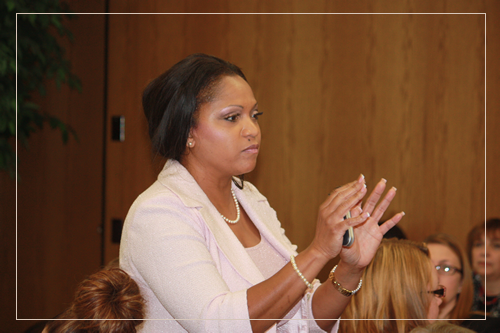 Rachel H., PE
"Dr. McCauley's advice to me has been spot on, her book is fantastic, and I have yet to see a person who attends one of her speaking engagements who doesn't leave with new perspective and enthusiasm for the roles of women in STEM"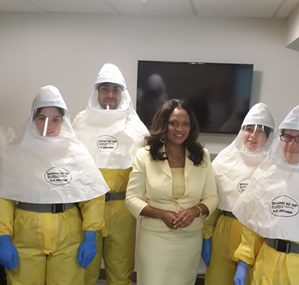 IEOM Conference
It was a great opening by Dr. Pamela McCauley with her motivated, dynamic and passionate speech on "A Research-Based Approach to Identifying Sustainable Ergonomics Practices for Healthcare Workers Treating Patients with Ebola on a Global Level"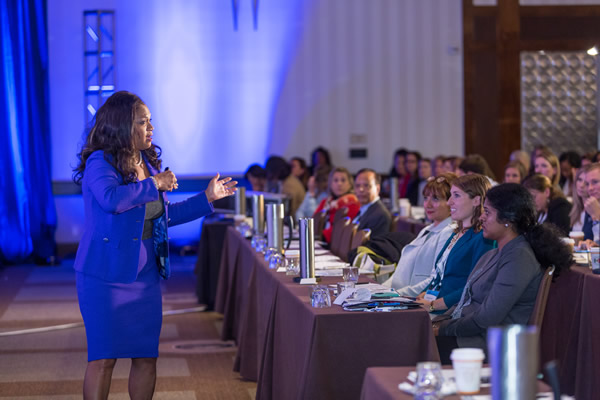 Julia S., Worcester Polytechnic Institute
"You gave an incredibly inspiring and engaging presentation to women students that encouraged them to believe in themselves and pursue their personal, academic, and professional goals. Our women students enjoyed learning about the relationship between diversity and innovation and how their participation and input is needed to advance the STEM fields in the United States. The information you shared with our STEM Saturdays parents was very helpful and provided them with practical advice and tools they could use to help their children stay motivated and persist in the STEM disciplines. I also greatly appreciate the time you spent interacting with female students and parents following your two presentations"