Dear Friend,
For my newest blog post, I have decided to feature the article When Not To Quit as published by www.womenworking.com. I would love to get your feedback and read your strategies of handling failure. It is through discussion that we learn from each other.
When Not to Quit
"Pamela McCauley is a professor of Industrial Engineering and Management Systems at the University of Central Florida. Here are her insights about success, failure and never giving up:
As I traveled to Houston to interview for the NASA astronaut program, I was incredibly nervous. I had dreamed of becoming an astronaut since I was a little girl, sleeping in the roll-away bed on the back porch of my Grandmother's house in Spencer, Oklahoma.  Newspapers in Florida and Oklahoma ran stories saying I was "a sure bet."  After appearing before the selection committee, Astronaut John Glenn complimented me on my interview.
It was a crushing blow for me when I wasn't selected. The pain of not succeeding was one of the most difficult experiences of my professional life. I didn't want to give up my dream but it seemed the timing just wasn't right.
I poured myself into my career as a professor at the University of Central Florida in the Department of Industrial Engineering and Management Systems and accepted an invitation to join the faculty at MIT as a Visiting Associate Professor of Aeronautics and Astronautics. Like the astronauts, I had a chance to demonstrate leadership and innovative thinking while using my platform to inspire others.
Years later, for Women's History Month, I was invited to speak at NASA. I faced a room full of impressive scientists and astronautic experts and helped them realize that everyone experiences failure and that it's important to never give up. The best approach to dealing with inevitable challenges is to prepare for adversity, develop healthy coping skills and create a plan for bouncing back. Realize that everyone, in particular every leader, faces adversity.
What I know today:
Recognize that it is okay to experience failure or disappointment.  It doesn't mean you won't accomplish your goal and life mission.
Have a support system that includes at least three individuals (in person or via the internet) who can give personal and professional guidance in an open and honest fashion
Develop good coping skills – handle problems without letting them handle you
Take care of yourself  – rest, eat the right foods and learn to release the stress
Select one thing to do for your professional or personal development that has nothing to do with the situation
Remember WHY you're doing what you're doing.
No one can prevent failure. Timing and circumstance may necessitate a change in your path. Many of us are unable to realize our dreams because we give up too soon. Have the patience to see through failure as you move towards your goal. As a leader with a passionate vision, you need to adapt, adjust and evaluate, but never quit. It is always too soon to quit."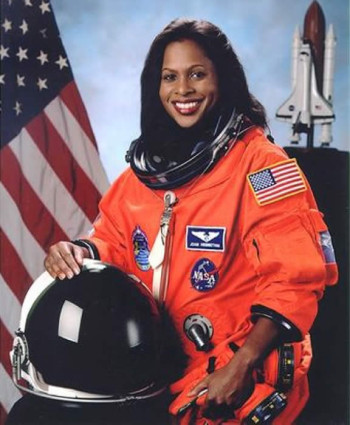 We all have it in us to be great. Women working together can make a difference.
With Great Confidence in You,
Pamela