Let me remind you how much you matter. This may not be easy for many of you to believe. In theory, the "optimistic" personality classification supposedly falls on approximately 11% of the population in the U.S. There's a good chance you're surrounded by the 89% – but don't despair! You can still achieve your dreams by reaching beyond your current world to connect with positive, encouraging individuals and organizations.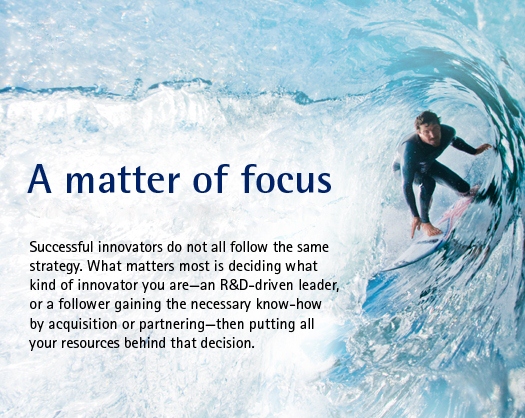 So much of what we hear, experience, and are taught to believe about ourselves is less than positive. This isn't shocking. Remember: we're surrounded by 89%er's, and we may even be 89%er's ourselves! Although you can't always pick the people surrounding you, you can control your personal view on yourself and your environment. It's time to shake-off the negative thoughts. All of them.
Negative Self Talk
You know the saying, "If you can't say anything nice, don't say anything at all?" Take that concept and apply it to how you think as well. Negative thoughts, discouraging behavior, and demeaning self talk are all just another form of bad habits. If you do this bad habit once, you're more likely to do it again, and again, and again. The beauty is that good habits work the same way. Trying a good habit, just once, increases the chances of that good habit perpetuating in the future.
Negative thoughts are like a road block on your journey with innovation. It takes time and conscious effort, but you can change these thought patterns. Just like breaking a physically bad habit, you need to take a negative thought pattern and replace it with a positive thought pattern.
Patience and Understanding
You're training your brain to work differently. Be patient with yourself. If you don't show kindness to yourself, you can't show others the patience, kindness, and consideration needed to improve humanity. You are a vital part of the human network. You matter. If you want to take it to the next level, if you want to transform your STEM career, you have to understand that you matter. This is true within your immediate community, your country, and the world.
STEM Community
A broad consensus exists that the long-term key to continued U.S. competitiveness, on a global scale, resides with the quality of our STEM (Science, Technology, Engineering and Math) workforce. According to a recent estimate, only 6% of the U.S. workforce is employed in STEM fields. However, the STEM workforce accounts for more than 50% of the nation's sustained economic growth.
If we are to innovate, empowerment and encouragement will go a long way to fuel our enthusiasm, commitment, and focus. So make the commitment – whether it's an innovation in the workplace, something you've wanted to develop on your own, or an innovation project that you want to support with someone else. In order for our empowerment to move into action, we must encourage ourselves, and we must seek out environments that support our efforts and values.
Encourage Innovation
My friends, it's time for us to recognize our value and move forward. Take the first step today. Join a group of forward-thinking, positive people, in the local community or online. Sign up for Google Alerts in your focus area. Formalize your plan. Writing down a 5 to 7 step plan can be a powerful tool for progression toward innovation in 2013. To further increase your chances of success, assign yourself a timeline for the steps. Consider it your personal academic syllabus.
You have every ability, opportunity, and resources to bring your ideas to life. You matter. Commit to innovation. Commit to what matters. Commit to you.
With Great Confidence in You,
Pamela