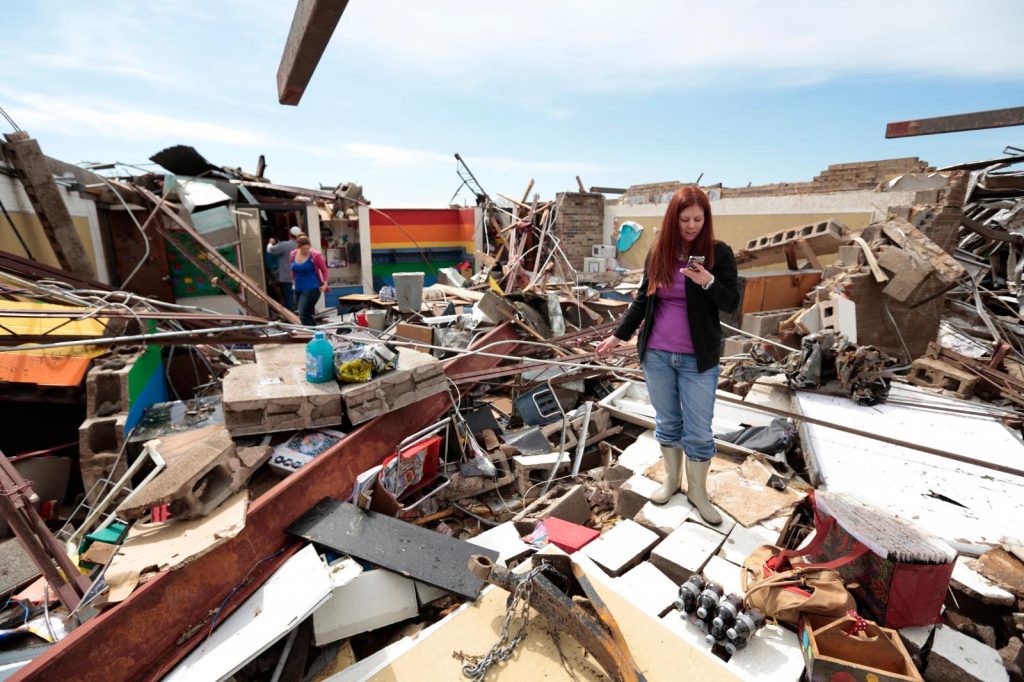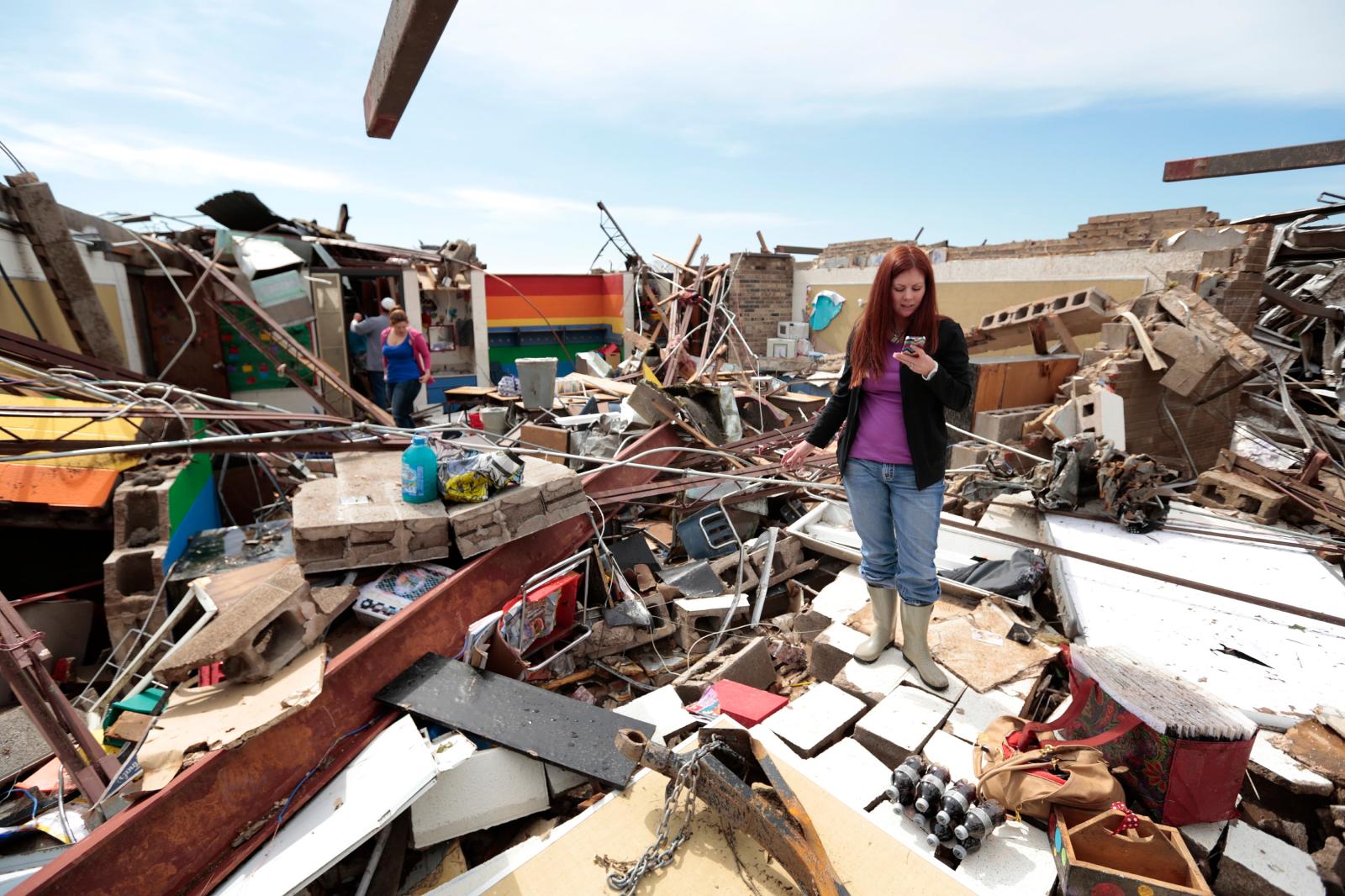 The use of mobile devices has revolutionized the way the emergency management community prepares, communicates, and responds to natural and man-made disasters. Mobile devices significantly increase the efficiency, rate, and accuracy of communication, in a real-time manner. The excellent decisions made within the minutes leading up to, during, and immediately after the Oklahoma tornadoes were clearly supported by quality information and the use of mobile communication technologies.
Oklahoma Tornado Disaster from a Personal View
With my parents, daughter, siblings, and extended family in Oklahoma City and Moore, this disaster had an overwhelming personal impact on me. After finding out that they were all safe, despite the loss of my niece and her husband's home in Moore, my attention turned to the emergency management response. As a researcher with National Science Foundation funded research on mobile devices in emergency management, I was encouraged to know these powerful and readily-available technologies would be used to support the Oklahoma City community.
Worldwide View of Oklahoma Tornado Disaster
The horrific and devastating nature of the EF-5 tornadoes that struck Oklahoma City and Moore were seen, heard – and essentially "experienced" by the world, in real-time, on May 20, 2013. According to Karlyn Carnahan, an analyst with Novarica: "The impact of the devastating storms was mitigated through the use of mobile technology which saved many lives as the emergency alert system has switched largely to cell phones, giving people time to find shelter."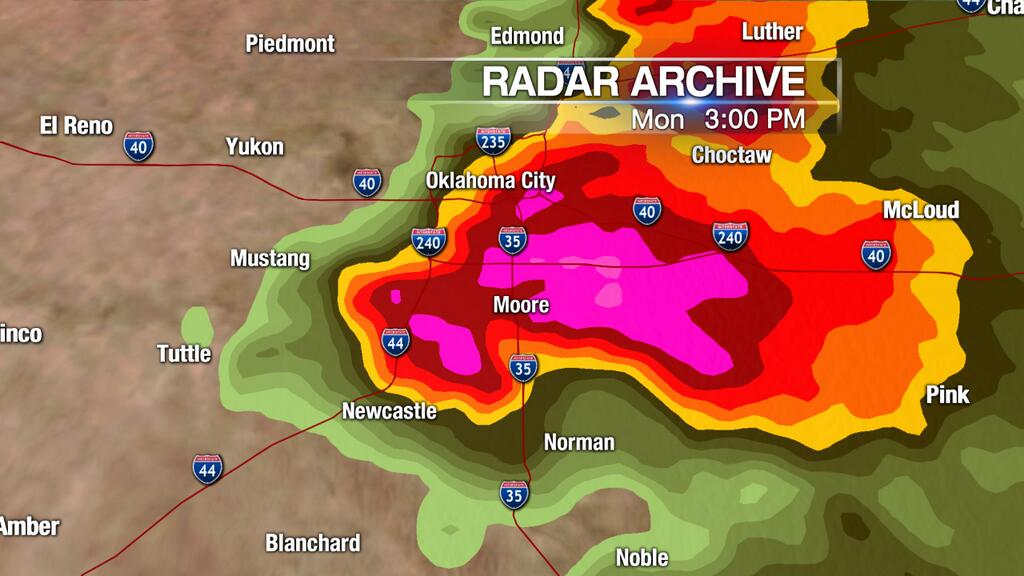 UCF Human Factors in Disaster Management Research Team
This is consistent with research by the University of Central Florida Human Factors in Disaster Management Team. The UCF Human Factors in Disaster Management Team has demonstrated areas where mobile devices have been instrumental in improving communication during emergency responses. The team has also demonstrated an increased reliance on mobile communication devices among emergency managers and citizens. The integrated use of these devices has been effective in decreasing "black-outs" in communication.
The emergency management (EM) community is beginning to adapt response processes to include the use of photos, videos and text messages in decision making during a high consequence disaster. The most commonly used activities for phones is changing, as smart phone devices are becoming a standard and can be used for so much more than vocal communication.
International Telecommunication Union Study
According to the International Telecommunication Union (ITU) in 2010, mobile cellular technology is the most rapidly adopted technology in history. Due to the high resilience and global use of wireless communication devices, it is important that the selection and use of mobile devices is strategically optimized. This must be considered so we can continue to improve information exchange between emergency management officials and the general population.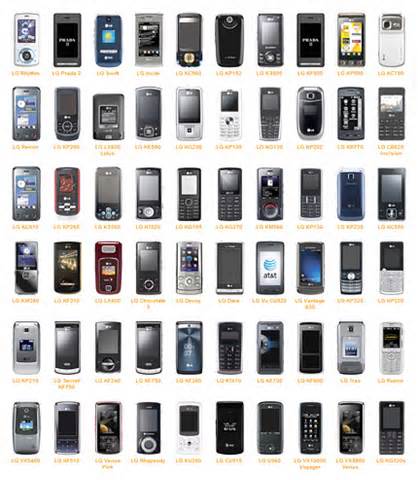 How Would your Mobile Device Technology Measure-Up during Emergency Response?
The UCF HFDM Team's research conducted in 2010 resulted in the development of a mathematical model that can be used to evaluate mobile devices utilized by emergency managers and other first responders. The UCF HFDM Team's study revealed a need for mobile devices that require little cognitive and physical effort.
Their research displayed a need for screens that are compatible with varying lighting conditions and that have considerable durability. Involving physical interaction with the mobile device, it was determined that it is important for these devices to have better grips. Stronger mobile device grips would help minimize slippage and lessen the chances that a device is blown, or pulled from, the users' hands.
Finally, the UCF HFDM Team identified a need for improved portability with smaller mobile devices. However, the UCF Team noted that emergency mobile devices should never be so small as to hinder the speed or accuracy of text entry.
Signs of Successful Mobile Device Emergency Response Use
The primary characteristics associated with successful mobile device use in emergency management include:
Ability for accurate text entry
Highly visible screens in a variety of environmental conditions
Texture and grips that reduce likelihood of device separation from the user
Interfaces that are compatible with other forms of communication (for example, they are compatible with desktop computers in an Emergency Operations Center)
Human Centered Mobile Device Selection for Emergency Response
The results from research by the UCF Human Factors in Disaster Management Team will be used as the basis for a human-centered mobile device selection methodology, for emergency management officials and other first responders.
I look forward to continuing my work in emergency response management and research. Together, STEM professionals can make a huge difference during times of great need.
With Great Confidence in You,
Pamela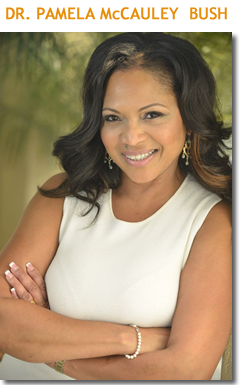 Dr. Pamela McCauley is a nationally-recognized speaker, entrepreneur, author, and tenured Professor in the Department of Industrial Engineering and Management Systems at the University of Central Florida where she leads the Human Factors in Disaster Management Research Team. Dr.McCauley has the distinction of being a 2012 U.S. Fulbright Scholar Specialist Program Awardee for her US-New Zealand Human Engineering and Mobile Technology in High Consequence Emergency Management Program. She is the author of Ergonomics: Foundational Principles, Applications, and Technologies and Transforming Your STEM Career Through Leadership and Innovation.